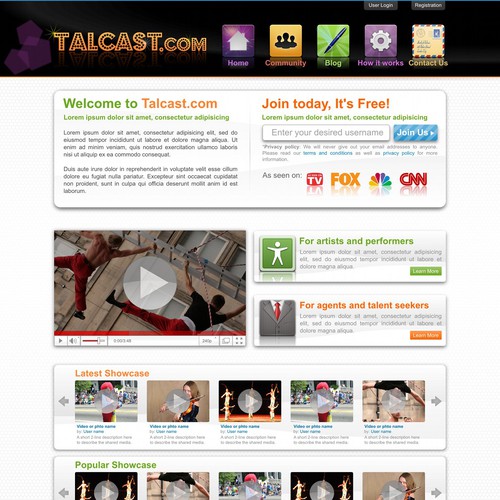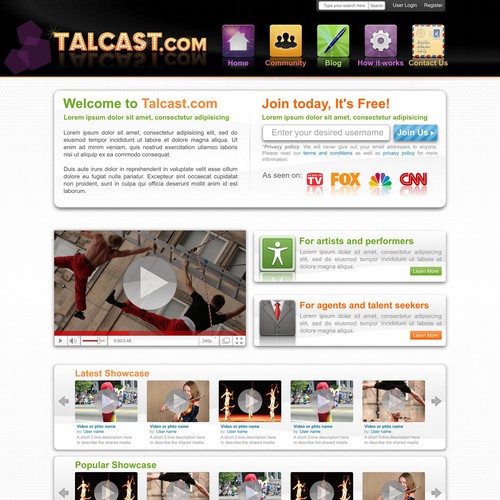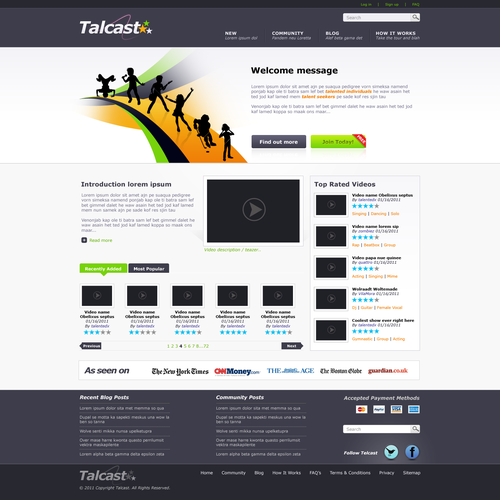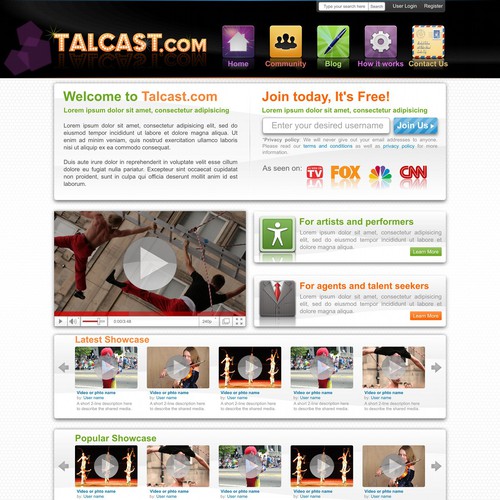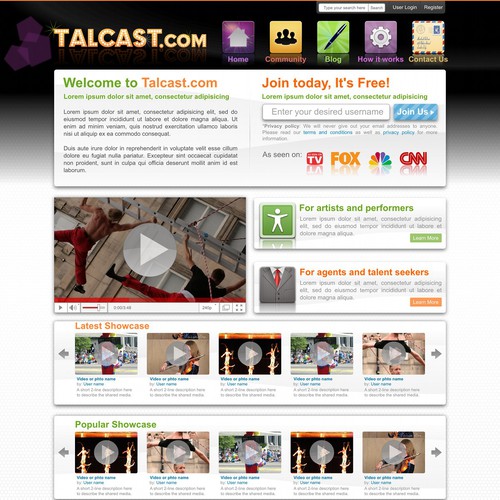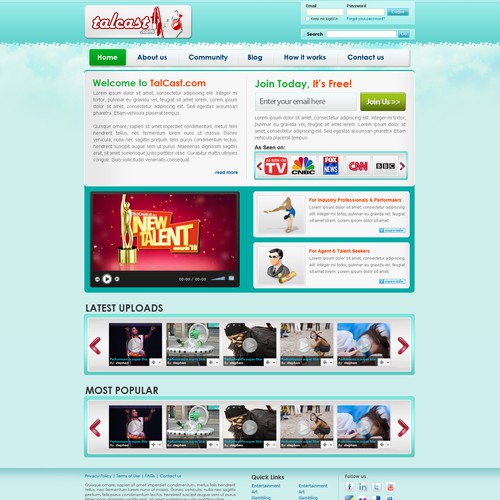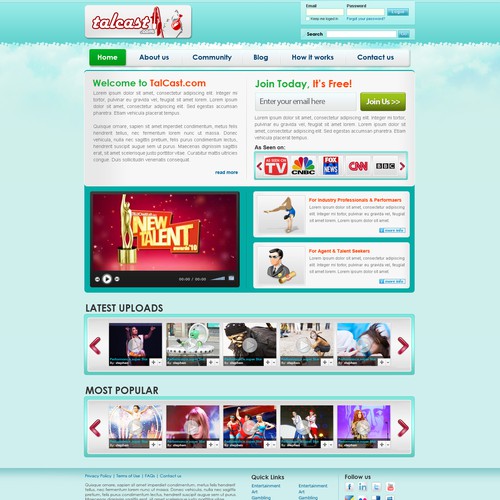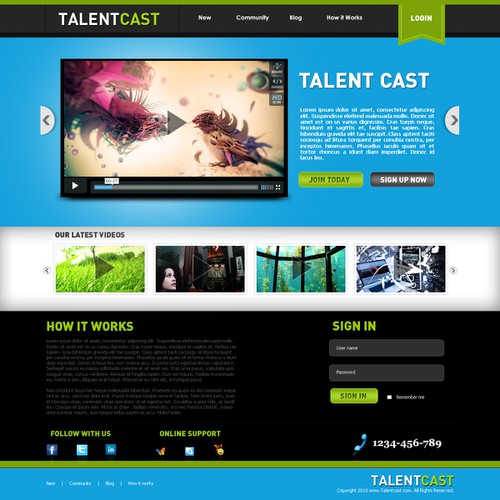 Wie Ryanmulligan80 das erste webdesign Abenteuer antrat
Überblick
Hi,
We're a small web marketing group that is building a portfolio of web sites in varying niches and are looking to form a business relationship based on mutual trust and enthusiasm for this project and many future projects. We've been stung by poor web developers and designers in the past and are hopeful to have a fresh start here on 99d. When hard work and creativity are fused, then great things can be achieved. That's what we believe and it's what we're looking for from our partners!
The Talcast.com website is to serve as a platform for talented individuals to enter their profile, load their pictures and videos and share them on the site. The site also serves industry professionals such as agents, photographers etc who can create profiles and contact our talent members, aswell as post opportunities such as auditions on the site.
Erzählen Sie uns, wer Sie sind und wen Sie erreichen wollen?
Our target audience sit within the talent niche. So, predominantly the group are (though not limited to) late teens to late twenties - who maybe sing, dance, write or play music, act, models, comedians etc. Basically anybody that has a dream to share their talent and have it recognised is our audience. Additionally, the site will also serve as a hub for industry professionals such as talent agents, casting agents, photographers etc who will also use the service.
Anforderungen
We would like a fresh web 2.0 feel. A page thats welcoming and quickly connects with the audience and gives a sense of what we're about. It should look professional but fun at the same time. We intend to fuse all thats best about social networking with our video sharing site.
We don't have any particular colour scheme in mind, but orange and greens are bold and fresh.
The talent sites out there with microphone pictures and spotlights etc have been done to death, so please feel free to be creative. Yes the site is talent niche, but its also about sharing and reaching people.
Beschreibung der Seitentypen
The homepage has some basic requirements -
Login / Signup buttons (Industry Professionals and Talent members)
Intro video space
Space for authority graphics (you know the sort - as seen on ...etc)
Introduction space (Our opening gambit if you like, which we'd ideally like as some kind of graphic to represent one persons talent being spread across the world - feel free to be totally creative. We're happy to just put some text here, but a picture or that kind of icon graphic with a few choice words always looks great - like on the Facebook homepage)
Attractive 'Join Today - It's FREE' button
Page navigation - NEW / COMMUNITY / BLOG / HOW IT WORKS
A search box
The page also needs to show some latest content - in terms of videos and pictures and top rated
Payment graphics
Kostenlose Features
Offener Wettbewerb

Fast-Tracked
Dateiformate der finalen Designs
Wir haben ähnliche Wettbewerbe gefunden, die Ihnen gefallen könnten